Kairi Chanel - Review
Written by: Tom Blaich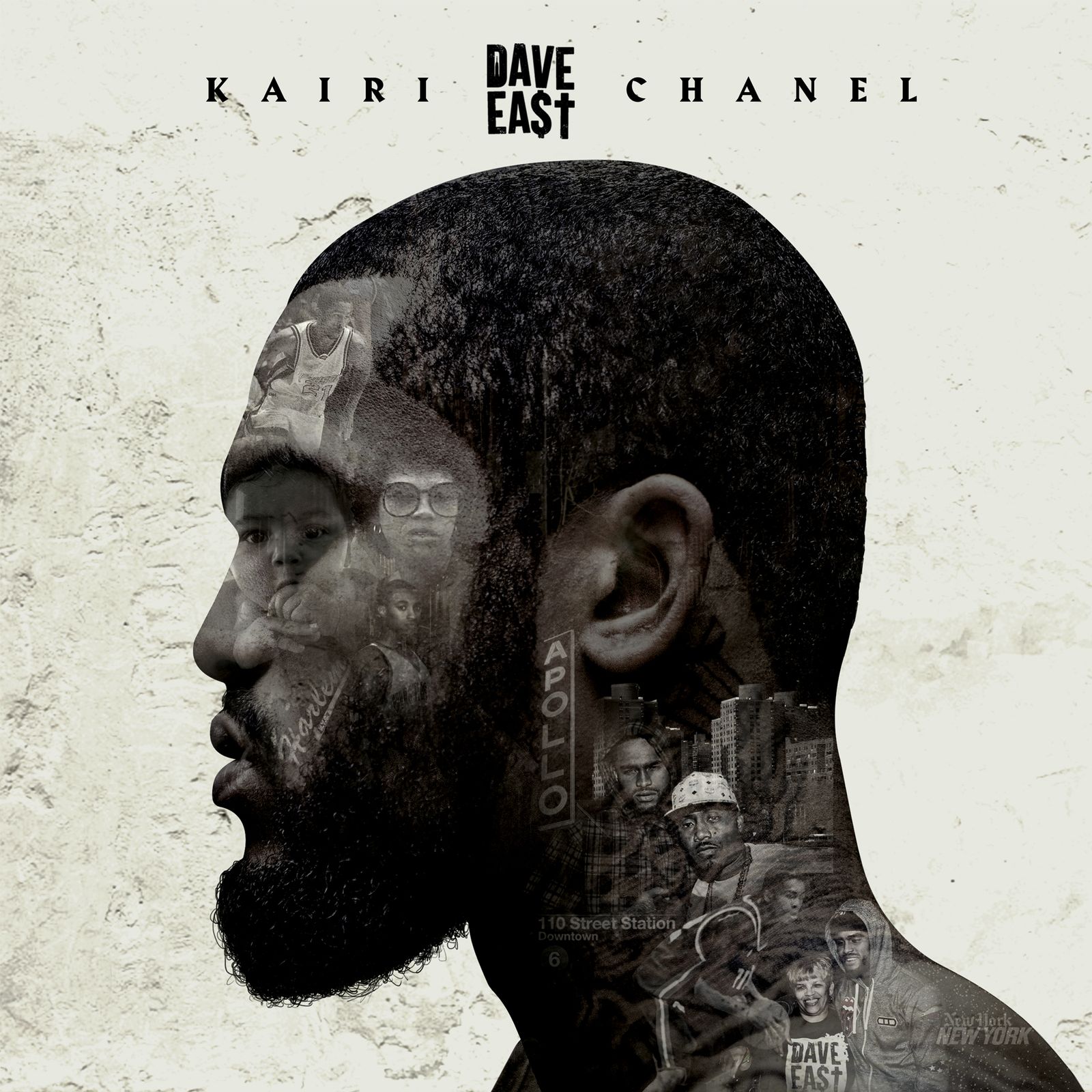 Dave East wants you to pay attention to him. His debut album Kairi Chanel, named after his newborn daughter, seeks to establish his place in the pantheon of popular rappers. He goes hard in the tried and true style of New York rappers and wants you to know how real he is. He isn't some faker bragging about imaginary accomplishments, or a studio pusher. He weaves bars through tales of dealing drugs, easy women, and the rough life of a true New York hustler. A subdued beat thumps along in the background. It doesn't overpower his voice, but it proves a suitable backdrop to let his bars shine through as his gruff voice weaves a tale of violence across the Big Apple.

Nothing is unfamiliar here. He records territory stepped on a thousand times before by all manner of artists who came before him. There is no innovation, casting aside new ideas for the tried and true themes of a New York rap album. The XXL Freshman class member pulls in an impressive list of features to join him on his first venture into the wild, with 2Chainz appearing on "Can't Ignore", which does it's best to live up to its title. Pounding and catchy, it's a track that would easily find its way into my rotation, "this shit you cannot ignore." He tries to make another anthem in "Keisha", which is a more old-fashioned style of storytelling rap, were he tells the tale of meeting the beautiful Keisha. It reminds me of old Eminem, where he simply raps a story about bad decisions ,easy women, and anger. He also drops a line, "stop for condoms, cause raw ain't the way I get down." Practice sex kids. Dave East does.

It is a comfortable album that makes the conscious choice to not take any risks in its creation. It is a solid effort that proves the capabilities of East as a rapper, but doesn't give him any room to grow. It never really reaches for anything more, even though it hints that something more could be there. Hard hitting and simple, it shows promise for the young artist and what he might create in the future. Now that he is established, he is in a position to make some moves that he unfortunately chose not to make with this venture.




2.5/5


Tracklist
1. It Was Written
2. Type of Time
3. Again
4. Can't Ignore (Feat. 2 Chainz)
5. From The Heart (Feat. Sevyn Streeter)
6. 30 Niggas
7. Keisha
8. Eyes on Me (Feat. Fabolous)
9. S.D.E. (Feat. Cam'ron)
10. Don Pablo
11. The Only Thing
12. The Real Is Back (Feat. Beanie Sigel)
13. Slow Down (Feat. Jazzy)
14. Don't Shoot
15. Bad Boy on Death Row (Feat. The Game)


Our review code can be found here for information on how we write and score our reviews. If you have any questions, comments, suggestions, or concerns, please contact us at contact@deathofthecritic.com
_____________________________________________


Tom has been writing about media since he was a senior in high school. He likes long walks on the beach, dark liquor, and when characters reload guns in action movies.




You Might Also Like:
1992 - Review

Broken Hearts and Bankrolls - Review

The Healing Component - Review

_____________________________________________