Written by: Tom Blaich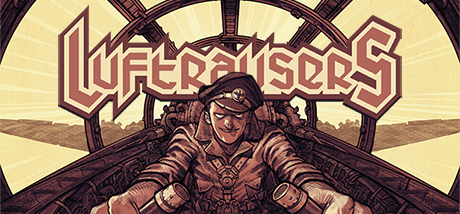 I have a confession to make. Like many of you reading this, I have a list of games that I've been meaning play for years. I have way too many games on Steam, and a stack of cases sitting next to my TV. Close to five hundred games now. Maybe more. It makes me feel guilty. I haven't touched 90% of them in one way or another. I need to fix that. So this week, I dug deep into my backlog and pulled out a game. I want to play all of them; I've just never had the chance. Now's the time.

I'm a big fan of many of the titles that Devolver Digital has published over the years. They all seem to have a certain sense of "style" to them. Luftrausers is, of course, no exception to this. What appears to be a relatively simple game at the surface hides a surprisingly complex system of upgrades that can fundamentally change the way you play. You take control of a tiny place faced with a big problem - jets, fighters, missiles, boats, subs, oh my. They all stand in the way of your ultimate goal, getting a lot of points as quickly as possible.
Read More…