Written by: Tom Blaich


Earlier this week, we publish an article about sequels and how they are viewed in relation to their preceding works, and we wanted to take the time to clarify our position on how we address this concern when writing a review for a sequel. While we do our best to look at each work on its own merits, we cannot discount significant advances or steps back compared to other works within the same franchise.
Read More…
Written by: Tom Blaich

Much has already been said about Bethesda's decision last year to stop sending out early review copies of their games to let "everyone, including those in the media, experience our games at the same time." It is bad for many people, like those behind large websites, but most importantly it affects the consumers and how much information they have when they go to the store to pick out a product. It does actually benefit one other group besides Bethesda: small sites like ours that would never receive these copies in the first place. I'm not a fan of this policy by any means, but it allows me to sit on the same playing field as a writer for IGN, Polygon, Kotaku, or others.

When
Dishonored 2
came out, I got it the same day that everyone else did. I was able to play through it twice that weekend, and four days later I published my review. I managed to beat a lot of major publications to press (due in part to my ability to focus on one review instead of many things at once), and while being able to do this did benefit our site, letting us see a tangible traffic boost from it, it had no way for me to help those people that wanted to buy the game on launch day.

We don't get many pre-release copies of games at this point. Most of our reviews come one to two weeks after a game has launched, and are aimed at the smaller group of players who are waiting to buy a game. But a large portion of a game's sales happen launch or in the week following, and we cannot help these people. Traditionally, this is where larger outlets have been able to come in with Day One or pre-release reviews based off of early copies provided by the publisher. This lets Day One purchasers make informed decisions about how to spend their money and if the new game is worth it.
Read More…
Written by: Tom Blaich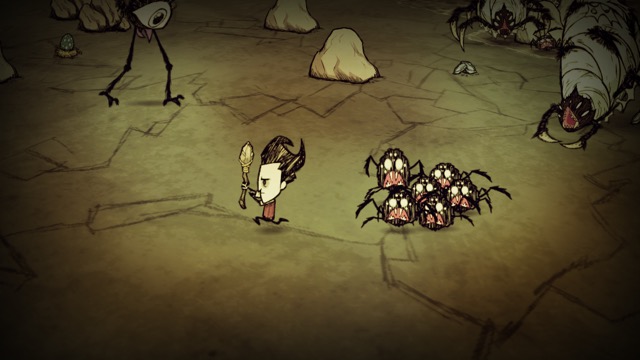 When we discuss games, especially those within the horror genre, this idea of "atmosphere" comes up again and again. I reference it rather frequently in my own writing, but one thing that we commonly neglect to do is actually say what we mean when we use it.

As it is right now, it exists as one of those, oft-used game review buzzwords, sitting alongside other repeat offenders: "visceral", "moody", "tight", and countless others. We use it because it is easy, a simple way to get across a complex idea about the situations a game puts a player in, and the wide array of emotions that it evokes within you, and it would greatly benefit us all if we took the time to examine this sense to see what we really mean when we talk about atmosphere in a game.
Read More…