Written by: Tom Blaich
"Here's a tab of acid for your ear."

Chancellor Bennett's second mixtape,
Acid Rap,
looked to follow the success of the first,
10 Day,
by going so far outside of the mold for what a mixtape should be. It's so different from
10 Day,
and other projects out of Chicago like
ComfortZone
or
Innatape
. Taking us through the experience of living in Chicago, Chance the Rapper weaves raps about drugs, violence, love, and family together in one of the more sonically diverse mixtapes that you can get your hands on.
Read More…
Written by: Tom Blaich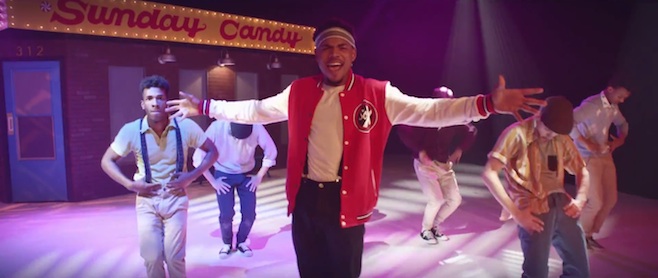 I'm a huge fan of Chance the Rapper. His mixtape Acid Rap will always hold a special place in my heart. So last year when he announced his project with The Social Experiment, I was a little bit excited, to say the least. And then this song came out, and something just clicked. "Sunday Candy" is just delightful to listen to. Chance's voice blazes through a feel good song with a wonderful backup from the talented Social Experiment.
Read More…
Written by: Tom Blaich

Saba is an interesting artist. Mired in the thick of Chicago rap, yet relatively unknown for his solo efforts. His 2014 debut mixtape ComfortZone was a quiet and meandering exploration of what life is like for a young black person. And since I reviewed it back in April, it has grown on me a lot. A fantastic way to wind down after a long day of something harder. So I knew I had to listen to Bucket List Project.
Read More…