Don't Call it a Christmas Album - Review
Written by: Tom Blaich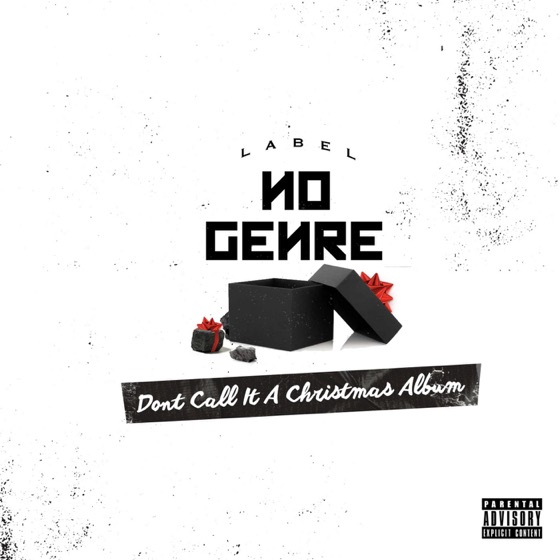 I like dumb things.

The very concept of Christmas-themed raps is about as dumb as DMX rapping Rudolph the Red Nosed Reindeer. Don't Call it a Christmas Album is technically not a Christmas album, but I'm going to call it one anyway. It mixes festive, up-tempo beats with more traditional rap tracks in one of the weirder 11-song sets that I've listened to in a while. But, it is December and it is the perfect time to dig into the weird world of Christmas music that, by all rights, shouldn't be Christmas music that now litters the shelves.

As a traditional rap album, Don't Call it a Christmas Album is fine. It doesn't really do anything special or new. It has a few ok tracks, but nothing that would cause me to seek it out. The real draw here is the dumb Christmas music that you get here. The album opens with "Tis the Season", which is chock full of lines like, "grab yo gifts cuz hoes be hoeing. Fa la la, la la la, la la la." and "Santa copped a brick, got that motherfucker snowing."

It's a bacchanalia of holiday cheer mixed up with the hip-hop-happiest lines this side of Timbuktu. "Is that a pistol and are the tips hollow? / Yeah you fucking right, and you can die tonight."

Speaking rationally, there aren't many reasons to listen to this album. It is not a good album. It's actually pretty bad, but at the same time it has a few songs that you can't help but want to show off to your like minded friends. "All I want for Christmas is my lighter back." It is so deliciously dumb that I can't stop laughing about it. It's nice for an album like this to come around every now and again. The musical equivalent of Taco Bell. Basically awful but chock full of delicious, cheesy goodness.



2/5



Tracklist:
1. 'Tis the Season (Feat. JAQUE BEATZ)
2. Sledge Hammer (Feat. B.o.B, Havi, Roxxanne, London Jae, and JAQUE BEATZ)
3. Favors (Feat. B.o.B, London Jae, JAQUE BEATZ, and Havi)
4. Lighter Back (Feat. B.o.B, Roxxanne, London Jae, and JAQUE BEATZ)
5. Ladies (Feat. B.o.B and T.I.)
6. Not Locked Down (Feat. London Jae and Tokyo Jetz)
7. Metro Boomin (Feat. Havi)
8. Get Retarded (Feat. Roxxanne)
9. Blue Faces (Feat. London Jae, B.o.B, Havi, and JAQUE BEATZ)
10. Turn Up the Heat (Feat. B.o.B, Havi, 5ive Mics, London Jae, and JAQUE BEATZ)
11. This Christmas (Feat. JAQUE BEATZ)

Our review code can be found here for information on how we write and score our reviews. If you have any questions, comments, suggestions, or concerns, please contact us at contact@deathofthecritic.com
_____________________________________________


Tom has been writing about media since he was a senior in high school. He likes long walks on the beach, dark liquor, and when characters reload guns in action movies.




You Might Also Like:
Lady Wood - Review

Bobby Tarantino - Review

Two Vines - Review

_____________________________________________