Big Fish Theory - Review
Written by: Tom Blaich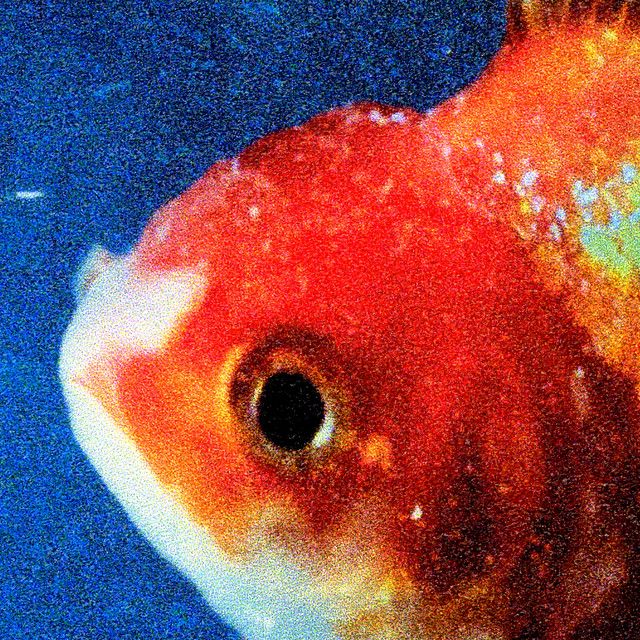 It is a bit disconcerting to listen to a new album by one of your favorite artists, and to hear something entirely different. Vice Staples' dark, almost monotone voice has been rapping bars about the harsh reality of life for years, stripped away all of the glitz and the glamour that we sometimes see, leaving only vivid imagery of drugs and violence over a bare beat.

Big Fish Theory just goes in the complete opposite direction. Instead of focusing on growing up in a gang environment, it is about Staples' future. Instead of stripped down rap beats, it takes spacey, EDM styling to create a sort of futuristic dance mix. It's experimental in all of the right ways. When it hits, it has some great tracks, but even on the misses, we get to see Vince step outside of his comfort zone in a way that excites me about the future.

Much like Prima Donna, this is a shorter record, even though it is still a full release. From the outset, you get the more sci-fi vibe that permeates the tracklist. It almost sounds as if wind is rushing by before beats and autotuned voices kick in. It's almost empty, Staples chiming in shortly after, all focus on his voice. The low, electronic beats propel along the music, and you could almost see someone dancing to this in some weird, avant-garde art house movie. It feels like the soundtrack to an empty club in a dystopian future, and it really brings you into the music.

It transitions smoothly into "Big Fish", a more radio friendly track, but still the contrast between his voice and the pop of the beat draws you in. The opening of this album is fantastic, going from "Big fish" to the slowed down "Alyssa's Interlude", where Staples almost sounds mournful as he softly sings.

Things start to slow down with "Love can be…" It's a bit generic compared to earlier tracks, almost feeling as if he started to settle into a bit of a rhythm before kicking it back up with the smooth "745". The second half of the album isn't as strong as the first unfortunately, but we do get to see some of the flavor from Summertime '06 creep back in with "Ramona Park in Yankee Stadium" and "Yeah Right".

K-Dot even shows up for a guest feature, delivering one standout verse, at odds with the slower, more melancholic voice of Staples. Lamar is high-energy, fast rapping and rhyming, gone almost as soon as he arrives. The next five tracks start to fall into the same rhythm of "Love can be…" where they are good, but they don't push the limits too much. He very much stays with a distinct experimental style in this album, as opposed to bouncing all over the place like you see in some artists experimental outings (like Yeezus).

That doesn't stop the final two tracks "Bag Bak" and "Rain Come Down" from being excellent. This is Vince when he is confident. When he is comfortable and has found his voice. It doesn't carry the same amount of raw, emotional power as Summertime '06 or Prima Donna, but it doesn't have to. This album is not those ones. Its goal is different. It is about making groundbreaking rap, and he does a damn good job in this space.



3.5/5



Tracklist:
1. Crabs In A Bucket (Feat. Kilo Kish & Justin Vernon)
2. Big Fish (Feat. Juicy J)
3. Alyssa Interlude
4. Love Can Be...
5. 745
6. Ramona Park Is Yankee Stadium
7. Yeah Right (Feat. Kučka & Kendrick Lamar)
8. Homage (Feat. Kilo Kish)
9. Samo (Feat. A$AP Rocky)
10. Party People
11. BagBak
12. Rain Come Down (Feat. Ty Dolla $ign)

Our review code can be found here for information on how we write and score our reviews. If you have any questions, comments, suggestions, or concerns, please contact us at contact@deathofthecritic.com
_____________________________________________


Tom has been writing about media since he was a senior in high school. He likes long walks on the beach, dark liquor, and when characters reload guns in action movies.




You Might Also Like:
Beautiful Thugger Girls - Review
Anatomy of a Scene - Sicario

Pretty Girls Like Trap Music - Review

_____________________________________________

Images courtesy of Vince Staples