Pretty Girls Like Trap Music - Review
Written by: Tom Blaich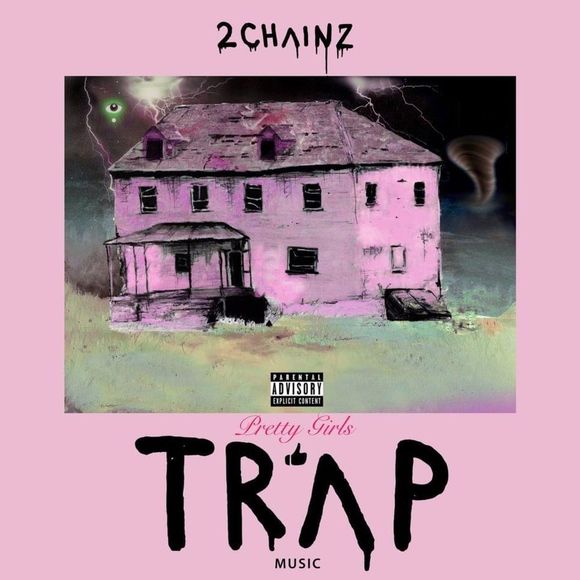 I have been convinced for a long time that 2 Chainz is a genius. One of the harder working artists in the industry, sometimes it feels like you can't go more than ten feet without tripping over a Titty Boi feature or new mixtape. I was a big fan of last year's Hibachi for Lunch, but with Pretty Girls like Trap Music, he manages to make the most complete album that I've heard from him in a while, cementing his place in the Atlanta rap scene as king, playing with the convention of trap music and his trademark ridiculousness, and reminding people that you just can't sleep on the King.

It is a meaty album, recognizable as trap music throughout, but not afraid to play around with the sound. He has a way of bouncing back and forth between dumb, jokey lines and darker bars, but it never feels truly out of place. There isn't a huge sense of cohesion on the album, and it allows each song to feel unique.

The only real common thread that is here is that he has moved past trapping and he doesn't want to go back. It doesn't stop him from glorifying the experience, rapping nostalgically about his days slinging drugs, but it's clear that this phase of his life is over, and he is happier for it. And you can't blame him, as underneath the glamour he layers on top, there is grime, and once you've washed your hands off, it's hard to plunge them back into the muck.

The beat supports this two-faced style as they go between dark and dirty and bright and pulsing. There is a palpable energy running beneath each track, 2 Chainz laying claim to his throne as the king of trap. And it's not only through beats and bars. Later in the album, on the track "Burglar Bars" we hear an old man:

"As I met 2 Chainz a few minutes ago,
As i gazed into his face
I felt that i was in the presence of royalty
There's a certain power presence that he gives off"

It's an impressive accolade, made even moreso by who is saying it. Louis Farrakhan, the leader of the Nation of Islam, and quite the controversial character himself.

But it has the effect of wrapping up the album on one of the better tracks here, where even now his past haunts him. The "Burglar Bars" are both the lines that he's spitting and the way he's defending his home. He came out of a dark place, and he's made it to the top, and it's clear he's not willing to concede his title to anyone.



3.5/5



Tracklist -
1. Saturday Night
2. Riverdale Rd
3. Good Drank (Feat. Gucci Mane & Quavo)
4. 4 AM (Feat. Travis Scott)
5. Door Swangin'
6. Realize (Feat. Nicki Minaj)
7. Pool Fool (Feat. Swae Lee)
8. Big Amount (Feat. Drake)
9. It's A Vibe (Feat. Jhené Aiko, Trey Songz & Ty Dolla $ign)
10. Rolls Royce Bitch
11. Sleep When U Die
12. Trap Check
13. Blue Cheese (Feat. Migos)
14. OG Kush Diet
15. Bailan (Feat. Pharrell)
16. Burglar Bars (Feat. Monica)

Our review code can be found here for information on how we write and score our reviews. If you have any questions, comments, suggestions, or concerns, please contact us at contact@deathofthecritic.com
_____________________________________________


Tom has been writing about media since he was a senior in high school. He likes long walks on the beach, dark liquor, and when characters reload guns in action movies.




You Might Also Like:
DROGAS Light - Review
Anatomy of a Scene - Sicario

The Gospel of Rap

_____________________________________________