Written by: Tom Blaich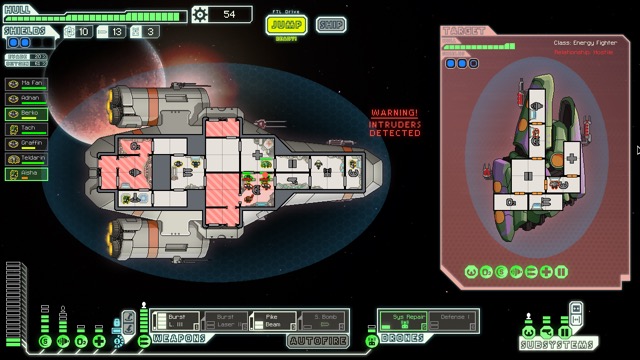 I have a confession to make. Like many of you reading this, I have a list of games that I've been meaning play for years. I have way too many games on Steam, and a stack of cases sitting next to my TV. Close to five hundred games now. Maybe more. It makes me feel guilty. I haven't touched 90% of them in one way or another. I need to fix that. So this week, I dug deep into my backlog and pulled out a game. I want to play all of them; I've just never had the chance. Now's the time.

For some reason, it seems that I can't bring myself to stop playing roguelike/lite games, even though my criticism of them remains the same every time I lay a new one. FTL has been out for several years now, and while it does bring a slightly different style to the genre, it does so in a shell that can feel almost punishingly random, even after dozens of tries. It is a game about time management, a game about the agony of unknown decisions, a game about hoping for the best all wrapped up in a skin of a procedurally generated roguelike/lite space game.
Read More…