Written by: Tom Blaich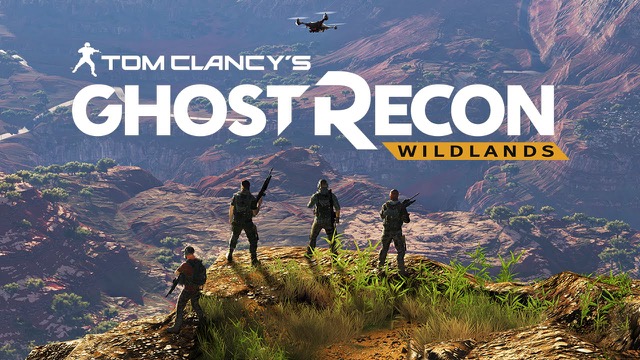 The beta has ended and in one short week Ghost Recon: Wildlands will be in everyone's hands. So we sat down this weekend and tore through all of the content that the beta had to offer, both solo, and together in co-op. There was a huge amountof content to be found, and more than a few baffling decisions made. I don't know if it feels like a Ghost Recon game, but it was damn fun. You can clearly see the influence that other open world games have had on its design. It's an amalgamation of different ideas and tones that come together surprisingly well.
Read More…
Written by: Tom Blaich

I have a confession to make. Like many of you reading this, I have a list of games that I've been meaning play for years. I have way too many games on Steam, and a stack of cases sitting next to my TV. Close to five hundred games now. Maybe more. It makes me feel guilty. I haven't touched 90% of them in one way or another. I need to fix that. So this week, I dug deep into my backlog and pulled out a game. I want to play all of them; I've just never had the chance. Now's the time.

Child of Light is a great idea trapped in a prison of its own mechanics. It has a compelling world, gorgeous art and character design, a great story, and an interesting gimmick. But it just is not fun to play. I felt like I was forcing myself through battle after repetitive battle until I was doing everything I could to avoid these encounters, which in turn made every subsequent fight that I was forced into more and more punishing. I love being in the world, exploring every nook and cranny that I could find and meeting new characters to rhyme with, but the actual core combat gameplay was boring, unbalanced, and generally not fun.
Read More…
Written by: Tom Blaich

It is refreshing to sit back and play something a little more relaxing every now and then. Coming off of several months of playing some fantastic, if relatively day and self-serious titles, an experience like Grow Up can serve as a nice palate cleanser. A follow up to the 2015 title Grow Home, it tasks you with navigating an alien world as the robot B.U.D, attempting to reassemble your scattered ship at the behest of M.O.M, the AI in charge, so that your journey across the galaxy can continue unabated.
Read More…