Written by: Tom Blaich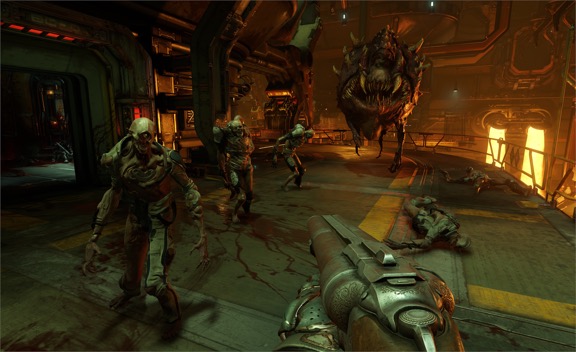 I have a confession to make. Like many of you reading this, I have a list of games that I've been meaning play for years. I have way too many games on Steam, and a stack of cases sitting next to my TV. Close to five hundred games now. Maybe more. It makes me feel guilty. I haven't touched 90% of them in one way or another. I need to fix that. So this week, I dug deep into my backlog and pulled out a game. I want to play all of them; I've just never had the chance. Now's the time.

I really wish I had played DOOM closer to when it came out. I had picked up a copy for my brother for Christmas and after getting a chance to try it out with my family, much to my mother's horror, I knew I had to pick it up. In many ways, it is one of the best shooters that I've played in a long time. You shoot a lot of things in DOOM. It looks really cool, and it feels really good, and that's kind of it. In the purest sense of the word, it is a game; you kill demons to unlock upgrades to kill demon faster.
Read More…